COMING SOON: MLS-TOUCH MOBILE APP
Jul 08, 2021
1064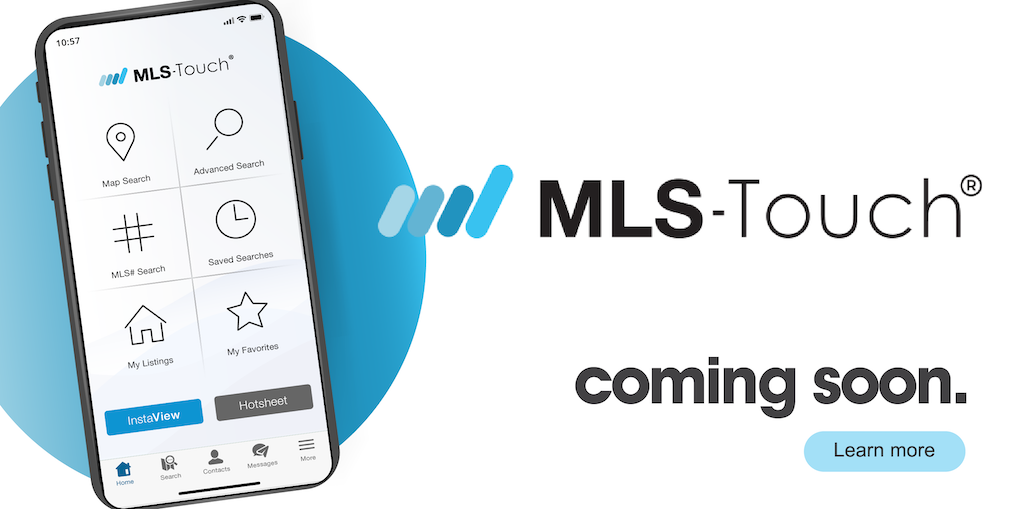 Stay connected and engaged on the go! On Tuesday, JULY 13, Canopy MLS will be launching an all-new premium mobile app – MLS-TOUCH! With deep integrations in Matrix TM, MLS Touch is designed exclusively for real estate professionals, with all the features you need including powerful search tools, listing and showing details, property history, and instant comparables. It also has some advanced features that really set it apart like hotsheet activity, market stats, and access to Realist® tax data, property lines, flood zone data and more!
MLS-Touch also features deep integrations with Matrix™. Add a contact in MLS-Touch? It syncs instantly with Matrix. Send listings from Matrix? It's automatically tracked in the mobile app. Your client 'favorites' a listing? It's tracked in the app. And … with MLS-Touch you can create your own branded app in seconds and give your clients access to ALL the listings in our market. You'll be able to collaborate with your clients and track their activities like never before, all from the convenience of your phone!
Watch this video to learn more. MLS-Touch is a member benefit, available to you at no additional cost.
Register for a demo on July 16th or July 21st RESERVE YOUR SPOT NOW